25 June 2023
The 32nd Members' Meeting of the "Club of Bologna" will be held on 12th and 13th November 2023 in Hannover (Germany), during Agritchnica 2023.

The three subjects to be discussed this year in Hannover will be:
Session 1 – AGRICULTURAL USED AREA (AUA) DECREASE, WORLD POPULATION INCREASE, CLIMATE CHANGE: ROLE OF MECHANIZATION (Coordinator and Chairman: Danilo Monarca - Italy);
Session 2 – PREDICTIVE AND LONGDISTANCE MAINTENANCE (Coordinator and Chairman: Axel Munack - Gernany);
Session 3 – SPECIFIC MECHANIZATION: MACHINES FOR SUGARBEET AND POTATO (Coordinator and Chairman: Peter Schuze Lammers - Gernany).
Each Session will have Key-Note Reports (see Agenda) at the end of which - as a distinctive feature of the "Club of Bologna" - a long discussion among the participants will be. Finally, the "Session Rapporteur" (specially chosen from the youngest members of the Club) will collect the comments ("Key Sentences") that each of those present wants to highlight on the topic.

Key-Note Reports, Presentations, Key Sentences, Session Reports, will be uploaded on Club of Bologna web site (see menu section "Meetings Proceedings").

Marco Fiala - Secretary General

Download the Agenda of the meeting (click on news title)
---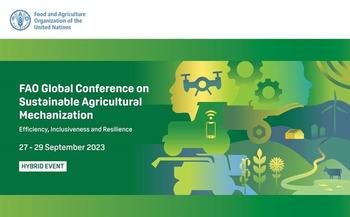 26 July 2023
FAO Global Conference on Sustainable Agricultural Mechanization
The event will provide a neutral forum for FAO Members, farmers, universities, agricultural scientists, mechanization service providers, development agencies, policy makers, extension specialists, civil society, opinion leaders and private sector for focused dialogues to prioritise actions and strengthen technical networks for sustainable development of agricultural mechanization.
All the "Club of Bologna" Members are welcome to participate and to visit the exhibition.

Marco Fiala - Secretary General
---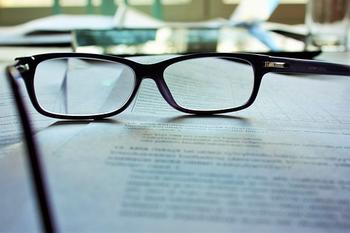 20 July 2023
Artificial intelligence in the agri-food sector: applications, risks and impacts
EU Parliament Exchange of views on the STOA study: at the section "Documents" is uploaded a presentation by Josse De Baerdemaeker - Club of Bolgna Full Member - on the application of AI in agri-food sector.

Marco Fiala - Secretary General
---
15 June 2023
Prof. Bill Stout
Yesterday morning we received the sad news that Prof. Bill Stout – co-founder and Member of the "Club of Bologna" – passed away.
Bill had over 50 years of experience in Agricultural Engineering and has been deeply involved in prestigious international applications and projects. He has been also awarded many prizes and awards all over the world. In 1989 he was called by Prof. Pellizzi to constitute the "Club of Bologna" to which he always gave an significant contribution, with suggestions and ideas always innovative and forward-looking.
With him the field of Agricultural Engineering and the "Club of Bologna" loses a great protagonist, a man with exceptional experience and knowledge, attentive to countless technical aspects, but also to social and ethical issues.

We will never forget his friendliness and willingness to all Colleagues.
We will always remember him. May his soul rest in peace
Paolo Balsari - President
Marco Fiala - Secretary General
Marco Pezzini - Federunacoma
---