24 November 2018
The 28th Members' Meeting
The 28th Members' meeting - with 71 participants (55 club members and 16 external experts, coming from 23 Countries and 5 Organizations) showed the largest participation in recent ten years.
The presentations in all three Work Sessions were, of the highest level, aroused great interest, offering many ideas for discussion.
The three "Study Groups" - launched last year by the Management Committee on specific issues - also illustrated their activities that will continue in 2019.

Click on the link below to see the interview with Paolo Balsari, President of the Club of Bologna.

Marco Fiala - Secretary General

28th Members' Meeting: interview to the Club of Bologna President
---
13 November 2018
Management Committee list: U. Adam (CEMA) and A. Savary (AXEMA) leave the Management Committee (MC) and the Club of Bologna, due to the change in their job positions. J. Posselius (CNH) also leaves the MC for his retirement. However, he remains in the CoB as Full Member (FM);

Full Members list: 5 new FMs were admitted, while 11 FMs were excluded, due to their retirement or low attendance to CoB meetings (see Section "MEMBER LIST");

Internal Rules: an amendment (art. 7) concerning the membership of International Organizations and Associations of Agricultural Machinery Manufacturers was approved (see Section "INTERNAL RULES");

Pellizzi Prize 2018: approval of the four winners of the third edition. The winners will be invited to take part to CoB Members' meetings for next five years (2019-2023);

CoB website: (i) conclusion of projects started in 2017 (Full Members Cards; Search Engine working on keyNote Reports titles; Links);

29th Members' Meeting: will be held in Hanover (Germany), 10-11 November, during "Agrithechnica". The topics to discuss during next CoB meeting will be: S1 - Agricultural machines - sustainability assessment and circular economy; S2 - Potential for electrification in agricultural machinery; S3 - Specialized mechanization: S3 - Machines for forage production and inside farm utilization.

Marco Fiala - Secretary General - Download the new MC composition! (click on news title)
---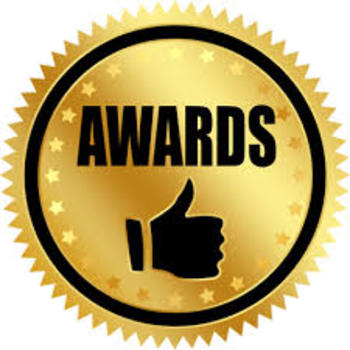 10 November 2018
Giuseppe Pellizzi Prize 2018 - The Winners !
The winners of the "Giuseppe Pellizzi Prize 2018" are:

(1) Dr Daeun Choi, USA, "Development of Intelligent Vision Sensing Systems to Support Precision Agriculture Practices in Florida Citrus Production", (1200 €);
(2) Dr Andrii Yatskul, FRA, , "Modeling and Energy Consumption of the Operative Parts of Air Seeders", (800 €);
(3) Dr Marco Grella, ITA, "Air Blast Spray Sprayers Dritf Performance Evaluation. An application of direct (ISO 22866: 2005a) and new alternative indirect test methods for spray drift assessment", (500 €);
(3) Dr Antonio Miranda Fuentes, ESP, "Strategies for the Optimization of the Efficiency in the Plant Protection Product Applications in Olive Canopies", (500 €).

The warmest congratulations from all the Members of the Management Committee of the Club of Bologna and from the Academy of the Georgofili of Florence.
Click on the link below to see the interview with Paolo Balsari, President of the Club of Bologna
Marco Fiala - Secretary General
Pellizzi Prize: interview to the Club of Bologna President
---